Virgo Launches New Event, Websites in Cloud Computing Market

Channel Partners brand spins off two destination sites and an event.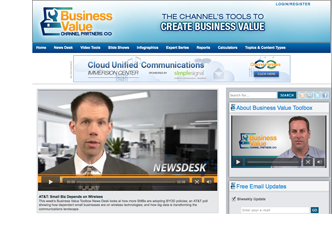 Virgo Publishing, a Phoenix-based b-to-b media company targeting the health, medical and communications markets, among others, is expanding its Channel Partners and Cloud Insights brands with a new tradeshow and dedicated websites.
The new tradeshow, called Cloud Partners, has spun out of Virgo's Channel Partners Conference & Expo, which just concluded its spring event. The Channel Partners event attracted about 3,700 attendees and, says Virgo CEO John Sieftert, the cloud computing program content had been attracting standing-room-only crowds, tipping the potential for a spin-off event in the fall.
The Channel Partners event, which happened twice a year in the spring and fall, is shifting its fall programming to the new Cloud Partners event.
Siefert is projecting a potential attendance in the thousands and an expo show floor with a couple hundred exhibitors.
Also attached to the Channel Partners brand platform will be a new content site called the Business Value Toolbox, which provides free access to data, videos, slideshows and reports designed to help tech resellers define and sell the often confusing array of IT products to their end-customers. "If i was a reseller, i could take the video and share it with the customer to help explain what the technology solution I'm selling does," says Siefert. "At the same time, I could download a slideshow and put my own logo on it and use it as a go-to-market strategy as I'm selling to the customer."
The site uses an underwriter sponsor model, which, says Sieftert, runs in the mid-six-figure range.
A third initiative is a new Channel Partners Cloud Insights destination site, produced with the Cloud & Technology Transformation Alliance, which is a partnership between Channel Partners and consulting group The 2112 Group.
Meet the Author
---