Vincent Lovoi

Founder, Publisher, This Land Press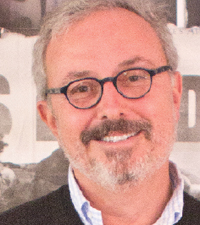 This Land Press will turn two years old in the spring as a for-profit enterprise. We're a new media company dedicated to long-form narrative journalism, telling stories about the "Middle of America" in whatever form they are best told. Each month, we reach over 200,000 readers, viewers, listeners, or friends in our online community.
This Land Press is healthy, and the print publication is thriving. In 2013, we'll focus on three initiatives.
The Columbia Journalism Review called This Land Press "The New Yorker with balls." Our first goal in 2013 is now to become "Amazon.com with balls."
We quietly launched an online retail and publishing business in November, having tested products for over a year at live events. We developed a product portfolio that has proven market appeal based on our philosophy that creative works have sustainability. Virtually all of our product design flows from the artwork of our in-house staff prepared for the print publication. Additionally, we published three books at the end of 2012 and digital compilations of our audio and video work. Sales so far exceed expectations.
Our second goal is to launch a weekly hour-long radio program on the statewide NPR affiliate.
The project is based on our twin beliefs that important stories are often best told in a variety of media and that audiences choose media rather than media chooses audiences. This Land's audio team earned the "best short documentary" award at the Third Coast Audio Festival in 2012 and their quality will help drive this new effort.
And our third goal is to explore new distribution channels for our video work.
We were carried on a statewide cable system in 2012 and developed a meaningful following. Yet feedback indicated that many in our target audience no longer subscribe to cable. Sales of "This Land TV: Season One" in our online retail store confirms that an audience seeks video. It's perhaps the most unpredictable market at this stage.
So that's our work plan. We've set a high hurdle for ourselves in 2013: We will become profitable. That's tough for virtually any new business in any sector, but especially tough in the media business nowadays.
We're bullish.
Meet the Author
---