Upstart to Launch Kindle Rival

Plastic Logic partners with Zinio to provide magazine content.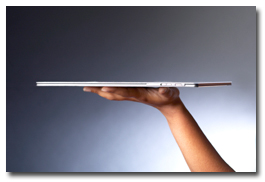 Plastic Logic, a Mountain View, California-based company with plans to launch a new electronic reading device in 2010, has partnered with digital magazine vendor Zinio to provide magazine content.
Using e-ink technology, the eReader device will be about the size of a pad of paper (8.5 x 11 inches) and weigh less than many printed magazines, Plastic Logic says. Targeting business users, the eReader will support documents in Microsoft Word, Excel and Powerpoint formats as well as Adobe PDFs, along with newspapers, magazines and books.
Plastic Logic differentiates the eReader from other electronic viewing devices—including Amazon's Kindle and Sony's Reader—because its larger display reduces the need to shrink magazine or newspaper pages to fit the electronic screens.
It was not immediately clear how publishers plan  to monetize the service. A Plastic Logic spokesperson said the company expects to determine contract terms sometime later this year. Pricing will not be available until 2010, the company said.
Plastic Logic also said it will launch an e-content store, providing publishers with tools allowing them to sell their content online. The e-store will be operated by e-retailer Fictionwise.
"Through the relationship between Zinio and Plastic Logic, publishers automatically have a larger audience for selling their content through the content store," the spokesperson told FOLIO:. "Customers who use eReader devices tend to read a large variety of content and publishers who make their content available will benefit from wider distribution, and in particular for business users, our target market."
Ingram Digital and LibreDigital have signed on as Plastic Logic's book and newspaper content providers, respectively. The company also has direct partnerships with newspapers Financial Times and USA Today.
Meet the Author
---