Upselling Paid Content: A Media Next Show Preview

Scientific American shares insights on capitalizing on existing content.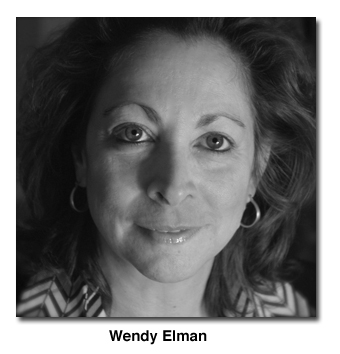 With a little less than a month left to go, the 2012 Media Next Show (formerly the FOLIO: Show), hosted Oct. 29-31 at the Marriott Marquis in New York City, is almost upon us. Wendy Elman (pictured), vice president of Digital Solutions for Scientific American, is one of the speakers slated to present on a topic that publishers are currently grappling with: upselling paid content. During her microsession, which provides an intimate tabletop discussion, Elman will guide participants on the dos and don'ts of creating new value beyond the week, month or other time period a magazine is on sale. Here, FOLIO: checks in with Elman as she reveals strategies to capitalize on what you already have.
FOLIO: Upselling paid content works for some and not others. How are you making it work?

Elman: First, we are listening to our customers: Is there a demand? Are we filling an unmet need? Then we test and optimize an offer to a targeted subset of our customer file before rolling out to a wider audience. We are fortunate in that we have a very loyal base of core subscribers. For them it's about delivering value, which can mean customer service, special offers, or rewards. 
When we launched the iPad issue edition, for example, we decided to grant customers who were already on the highest price plans free access while other customers on an annual billing plan were upsold a continuous service package. We made an early decision to put customer service first. We have built our own access and entitlement layer for better control and prominently displaying customer contact numbers, and working closely with our reps on proactively responding to inquiries.
 
FOLIO: How have you led customers through the process of selling archives?

Elman: Scientific American archives are currently available to institutions that purchase a site license. We currently grant access to our digital archives available through a participating institution based on a student's IP range as a service. In the future, we will be making our full archive back to 1845 available for sale to the general consumer. We are in the process of optimizing the pay wall experience and will be promoting archive bundles contextually tied to specific articles or categories.
FOLIO: What are some of the challenges associated with upselling paid content?

Elman: To incentivize a customer to upgrade to a higher priced plan or purchase another item implies you have insight into that customer's behavior—their purchase history, how they engage with the content, and which channels they prefer. Presenting the right offer at the right time in a relevant context is not easy to pull off. Having clean customer data in one place is critical.
Check out the full Media Next Show agenda here. To register and see special group rates click here.
Stay updated on the latest FOLIO: news, follow us on Facebook & Twitter!
Meet the Author
---