UPDATE: TV Guide Slashes Jobs Following Merger

Number of positions terminated not immediately clear.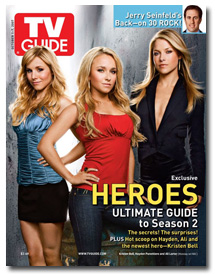 TV Guide has laid off an undisclosed number of staffers in association with parent company Gemstar-TV Guide's announcement that its stockholders have approved the company's proposed merger with Macrovision Corporation, a TV Guide spokesperson has confirmed.
The spokesperson declined to comment on specific terminations, and a Macrovision spokesperson did not return a phone call seeking further detail.
Gemstar-TV Guide and Macrovision agreed last December to acquire Gemstar for $2.8 billion in cash and stock. Following yesterday's announcement, the merger is expected to take effect May 2.
It is unclear whether Macrovision intends to find a buyer for the publishing business, including TV Guide.
Meet the Author
---