UBM Revenues Down 8 Percent in Q1

Events, marketing services down sharply.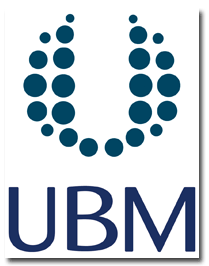 Led by a poor quarter in events, UBM saw revenues decrease 7.9 percent year-over-year in the first three months of 2013.
Total revenues were down to $297.5 million, from $323.2 million in 2012, the company announced in its quarterly earnings report, while adjusted operating margins fell 23.9 percent to $53.5 million.
Events, UBM's largest business segment by a significant margin, saw revenue dip by close to $20 million, totaling $167 million in the quarter. Adjusted operating profits for the division fell 28.6 percent to $45.8 million.
An odd-year imbalance of shows and poor performance from its UK Built Environment division were to blame, says UBM CEO David Levin.
"UBM had the tough first quarter we anticipated," Levin says in a statement. "Events revenues reflect[ed] declines in our UK Built Environment shows. Our portfolio of events in the U.S. and emerging markets performed well. Forward bookings are tracking in line with our expectations and we continue to expect strong growth through the balance of the year, particularly in our emerging markets events which are weighted to the second half."
PR Newswire saw Q1 revenues up 0.4 percent to $75.1 million despite several anticipated market challenges, while earnings in the marketing services branch fell 12.8 percent to $55.1 million.
The company hopes to stem some of the losses in the latter segment via restructuring however. With print revenues down 29.4 percent to $15.4 million in the quarter, UBM Tech continued its shakeup last month by scrapping some of its print products to focus more on events and community efforts.
"PR Newswire has made a good start to the year," Levin says. "In marketing services, we have begun to restructure the UBM Tech business to create a more sustainable and profitable model supporting our strong technology events franchise. Our full year guidance remains unchanged."
To stay updated on the latest FOLIO: news, become a Facebook fan and follow us on Twitter!
Meet the Author
---