TV Guide Prez: 'ASME Guidelines Should Be Blown Up'

Advocates ads on cover; says church-state line is holding industry back.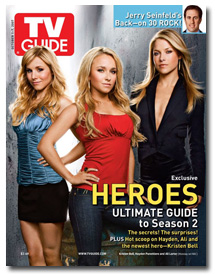 UPDATE: ASME Responds
Much of the talk at the DeSilva & Phillips 2009 Dealmakers Summit on Thursday revolved around weaning publishers off ad dollars toward other revenue streams, including paid content. But TV Guide president and CEO Scott Crystal blasted the magazine industry for lagging behind other media when it comes to creative branding opportunities for advertisers-including featuring ads on the cover of magazines.
"The ASME guidelines need to be blown up," Crystal said. "I have no problem with ads on the cover of a magazine. I'm not advocating someone else put an ad on their cover but if I want to do it, it should be up to me, my editors and the research we've done on our readers, not some panel."
While the February issue of Esquire is causing a stir for featuring an ad behind a peel-back flap on its cover, Crystal said it doesn't go far enough. "Ads on the flap is a cop-out," he said. "What signal would an ad on the cover send to a consumer that's so egregious? I can understand why editors aren't jumping up and down about it but if I can monetize this and invest it back into the product, what's the problem?"
Clinging to these church-state rules is holding back the industry, according to Crystal. "I don't take this lightly and I don't mean to sound arrogant about it. But we're the only medium not bucking the conventional wisdom."
Meet the Author
---