Topless Traffic: Vanity Fair's Miley Cyrus vs. New York's Lindsay Lohan

A server-busting breakdown.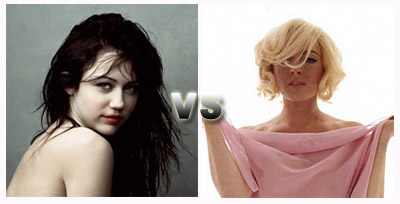 In February, when New York magazine posted those arguably
artful nude photos of Lindsay Lohan doing Marilyn Monroe on its Web site, the
magazine's servers were, not surprisingly, tested. Traffic to the site eclipsed
17 million page views on day one, 81 million in the first week and 105
million to date, according to DART and Omniture figures provided by the
magazine.
This week, another controversy—albeit an absurdly contrived one—surrounding
Vanity Fair's Annie Leibovitz-shot topless story of Hannah Montana star Miley Cyrus
resulted, not surprisingly, in record-breaking traffic, too.
(Maxim editor Jim Kaminsky, speaking on a Mediabistro panel the
other night, put it best: "They went out of their way to sexualize a
15-year-old girl and it sold a lot of copies of the New York Post and probably
will sell a lot of copies of Vanity Fair.")
Executive online editor Michael
Hogan said VF.com had registered 1.8 million unique visitors on Monday (it
averages between 20,000 and 40,000, he said) and 17 million page views. The
site normally averages 100,000.
The wide split between visitors
and page views (9.4 pages per visitor, roughly) was no doubt due to the accompanying
18-page slideshow VF posted, too.
But that server-shaking traffic windfall was due, in large
part, with their marketing strategy. VF gave the New York Post an exclusive to
run the photos, and they did so, on the front page, on a Monday. The magazine
also posted the accompanying video of the shoot, recalling the tactic of
posting the video highlights from the now-infamous, entirely awkward cover
shoot featuring Mark Ford and skin-baring actresses Keira Knightley and
Scarlett Johansson, which brought the site record-breaking traffic at the time.
Meet the Author
---