Top 5 Mags in June: Give 'Em Elle, Allure and Guns

Ad pages down about 6 percent for the month compared to last year.
According to FOLIO: sister publication min, the lower-than-par monthly report of 154 titles for the first half is not a surprising one. The year has been like that. June demonstrated -6.45 percent and the overall differential for year-to-date 2012 versus 2011 was -6.10 percent. As you can see from the timeline below, the second quarter was -6.13 percent in 2012. At the same time last year, the second-quarter differential was +1.69 percent and in 2010 it was +4.67 percent. Sad but true.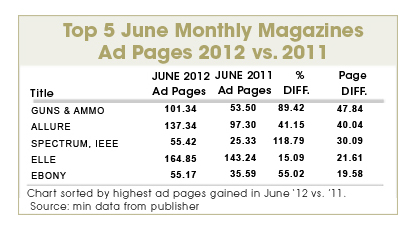 Only 48 of the monthlies were up in June and 45 were up year-to-date.
Here is the three-year quarterly timeline: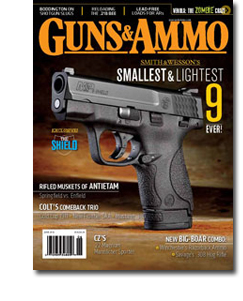 1) Guns & Ammo
With an 89.42 percent ad page gain, Intermedia Outdoors' Guns & Ammo takes first place in June's lineup. Publisher Chris Agnes tells min that success this year can be attributable to a number of events and actions, including a great editorial team that delivers what the readers want, like shooting sports, as a result of such shows as Sons of Guns on the Discovery Channel. "Guns & Ammo is always first-to-market with exclusive stories on new firearms and gear, due to great relationships amongst the edit team and manufacturers. This, naturally, helps the ad-sales side in getting more pages from existing customers, and new business (which, for 2012, includes Colt, Repel, LWRC, Daniel Defense, Rhino Linings, Armscor and FFL123.com)," says Agnes. The G&A brand is strong with enthusiast firearms fans.
Another attribute is, says Agnes, "the election year—for whatever reason, the Second Amendment [the right to bear arms] is always a part of the conversation, and that drives both readership and advertising."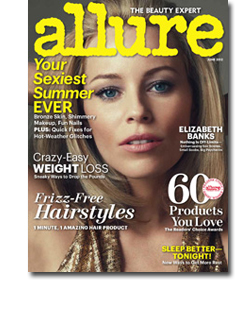 2) Allure
In its third time on min's 2012's top 5 chart (Allure took top slot in February), the Condé Nast women's beauty magazine ranked second in June with a 41.15 percent ad page gain.  "June 2012  was the biggest issue ever for Allure," says VP/publisher Agnes Chapski, "with significant gains coming from beauty and retail. The success stems from our annual signature editorial: the Readers' Choice awards. Considering the growing power of peer-to-peer credentialing, and Allure's seals in particular, advertisers see the benefit of aligning with this content. Nearly 90 percent of our readers say they trust the issue to help them select what to buy."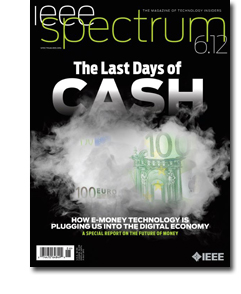 3) IEEE Spectrum
The technology-savvy publication IEEE Spectrum (flagship association has 400,000 members in 150 countries) has made its premiere entry in min's top 5 chart with a +118.79 percent ad page differential in its June 2012 Technology Beyond Money issue. Credit to the 32-page sponsored insert by Comsol (simulation software for engineers). Associate publisher/sales Director Marion Delaney tells min that IEEE Spectrum was the winner of the "general excellence among thought-leader magazines" category at the 2012 National Magazine Awards. The June issue is the one that is usually sent to exemplify its excellent coverage each year, so it is a no-brainer to pitch an advertiser who is looking for technology innovator readers.
Also, Delaney suspects that Technology Beyond Money will have a long shelf life.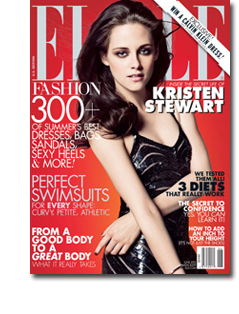 4) Elle
Taking fourth place, and the largest amount of ad pages (164.85) in the group of five, Elle had a 15.09 percent ad-page gain in June. Senior VP/publisher and chief revenue officer Kevin O'Malley tells min that the fashion magazine (which will mark its first anniversary of Hearst Magazines ownership on May 31) "closed the first half up 2 percent (against a +12 percent first-half  2011).  May, June and July 2012 are all record-breaking for the months in ad pages and ad revenues.
"This growth is coming from our core categories of fashion and beauty, especially with the luxury and prestige brands. Contributing to our momentum is our recognized leadership as an omni-channel brand; our recent launch of social commerce was another first-mover opportunity that Elle brought to the marketplace."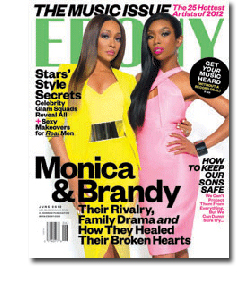 5) Ebony
The June Ebony is its Music issue and Father's Day special, says senior VP/group publisher Stephen Gregory Barr. "We celebrate the best and brightest talent in hip-hop, alternative, punk, jazz, gospel and R&B. Additionally, we celebrate and pay tribute to some of our favorite celebrity dads, as well as men who are making a difference." Advertising-wise, June 2012 attributed new business to "BMW (6 series), TV Land, Wrigley's, Verizon, Philadelphia Tourism, Lions Gate Films, AT&T, VLISCO, Unilever, Lowes, USVI, Amtrak, Wendy's and State Farm Insurance."
The Ebony.com relaunch in January had new advertisers as well: Harley Davidson, Smirnoff, BMW 3 and 6 series, Cover Girl, AT&T and FOX Theatrical.
min's exclusive chart of monthly magazines for June ran in the May 21, 2012 issue.
Meet the Author
---