Live on Twitter: The 2009 FOLIO: 40

Follow beginning at 9:00AM EST.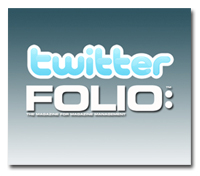 Today, we're going to announce the 2009 FOLIO: 40—our prestigious annual list of industry innovators and influencers—online. (The April issue, which is mostly devoted to the list, will hit mailboxes in a few days.)
Rather than just toss the profiles up on the Web and point users to a landing page or RSS feed, we're going to try something different this year. Beginning at 9:00AM EST, we'll be announcing the list, all 40, one by one, on the FOLIO: Twitter feed (@foliomag). If you have a Twitter account, click here to add FOLIO:.
If you don't have a Twitter account, you can still follow along here …
Meet the Author
---