Time Warner Postpones Time Inc. Spin-Off Until Early 2014

New CEO Joe Ripp will use the extra time to strategize pending changes.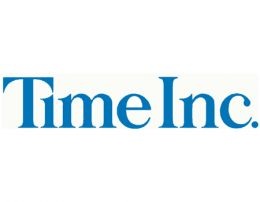 Time Warner Inc. chairman/CEO Jeff Bewkes announced Aug. 7 that the
completion of the spin-off of publisher Time Inc. will not occur until
after the new year. Dec. 31 had been the target since March 7,
when Bewkes revealed the TW plans to make Time Inc. "a standalone
public company that will be able to attract a more natural shareholder
base."
The reason is to give incoming Time Inc. CEO Joe Ripp more time to
acclimate and set strategies once he starts after Labor Day. Ripp's hire
was not made until July 22 after overtures to Minneapolis Star Tribune publisher/CEO Mike Klingensmith and possibly others were turned down.
Bewkes' statement was part of conference call with analysts that
accompanied Time Warner's second-quarter and first-half earnings. All
units except Time Inc. were up, and TW stock hit a year-to-date high of
$66.01 per share, +38.8% versus the Jan. 2 opening at $48.83.
 –Steve Cohn
From sister publication min
Meet the Author
---