TIME to Relaunch Style & Design Supplement in March 2012

TIME's managing editor Rick Stengel will spearhead editorial operations.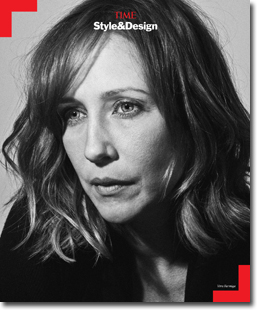 After shuttering the supplement 18 months ago, TIME is relaunching Style & Design in 2012. The revamped version, to be led by TIME managing editor Rick Stengel and edited/curated by TIME staff, will debut with the March 26th issue of TIME [see mock cover, pictured].
TIME worldwide publisher Kim Kelleher tells FOLIO: about the closure of Style & Design, "I understand the decision was a painful one – the supplement was very successful, and had a strong following internally. It was a separate division in the TIME team. Interestingly, it wasn't as much of a straight financial decision, as it was a 'tightening of the belt' decision. We didn't know how long the economic downturn was going to last."
The supplement debuted in 2003 with a heavy focus on fashion. Under Stengel, Style & Design will expand its editorial reach to international travel, cooking, decorating and home furnishing.
"We wanted to cater to a very specific audience, targeting the global thought leader, the traveler, someone who's taking on the world," says Kelleher. "This gives us an opportunity to work with not only new advertisers in the prestige market, but also a new outlet for our international advertisers that support TIME in our European and Asian editions looking to dip their toe in the brand in the United States."
The returning edition of Style & Design has a guaranteed rate base of 500,000, and the average reader will have a minimum household income of $125,000. When S & D folded in 2009, its rate base was one million.
The supplement will have a semiannual frequency, with its second issue scheduled for release in September 2012. Style & Design will also have its own vertical channel on time.com. Kelleher says, "It will be updated daily, like our other channels. This gives the high-end content that is now distributed throughout the site a home; it's not all new."
Style & Design will be poly bagged with the regular TIME issue, and will be available for the tablet in the Apple and Android markets as well. "With the past iteration, we did occasionally test newsstand with some of the issues, but many were served directly to the subscriber," says Kelleher.
The supplement's relaunch is being promoted through TIME's print, tablet, social, web and digital edition presences. The second edition will be heavily championed during the upcoming fall '12 Fashion Week.
"We're focusing on U.S. distribution with this product, but the [digital edition] will also give the international audience to purchase as well," says Kelleher. "It will work as a virtual newsstand, giving us a much broader reach opportunity with the product."
Meet the Author
---