Time Magazine: Navigating Change

A Q+A with president and worldwide publisher Ed McCarrick.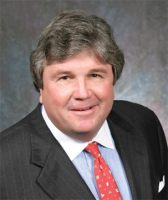 As part of the struggling newsweekly category, Time magazine has experienced its share of challenges in recent years. There have been layoffs, circulation was slashed, and its publishing cycle was changed. During the first half of 2008, ad pages fell more than 20 percent and estimated revenues dropped more than 16 percent.
Meanwhile, Time redesigned the print edition of the magazine, and relaunched Time.com as part of what it is calling a continuous, 24/7 news experience. How these changes affect newsstand sales, and revenue, remains to be seen. Time, though, arguably is one of the best case studies in reinvention, during what has been a tumultuous time for several magazine companies.
That's a big reason why we recruited Time president and worldwide publisher Ed McCarrick [pictured] as a keynote speaker during this year's FOLIO: Show—the largest gathering of magazine industry professionals in the country—which is scheduled for September 22 to 24 in Chicago. The theme this year, "navigating change," drives more than 80 sessions across eight tracks.
Here, FOLIO: speaks with McCarrick about Time and about his perspective on the evolving media landscape.
FOLIO:: Time, like so many other magazines, has faced its share of roadblocks and hurdles. What would you say is the magazines biggest challenge right now?
McCarrick: For sure the decline in advertising in general within the U.S. marketplace has been a concern for all of 2008. Where the future is headed remains uncertain as well. Fortunately, despite shrinking dollars, Time continues to raise its share of market within the category. We also have the good fortune of shifting emphasis to our global editions where we have experienced double digit growth year-to-date and which offsets declines in the U.S. market.
Likewise, the explosive growth of our Time.com business is making substantial contributions to ensure the health of our brand worldwide.
FOLIO:: Time has undergone several changes between 2007 and 2008. What do you consider to be the most significant changes? Why?
McCarrick: We moved our publishing cycle worldwide from Mondays to Fridays. We cut unprofitable circulation and led the industry in presenting a "clean and strong" ABC statement—and many have followed our tactics. We introduced an audience model and, while not well received by agencies in the market, we remain convinced that this is the currency by which brands will be measured in the future. Overseas, it is already done that way. And, last but not least, we relaunched Time.com as a 24/7, 365 days per year news and information site under the Time umbrella.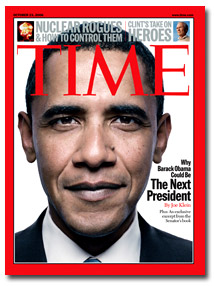 FOLIO:: How exactly do you describe Time's evolution into a 24/7 news experience, and how have these changes been applied online?
McCarrick: Everything we do now applies to a 24/7 news experience. Turn on your television this week at the conventions and you'll see the Time editors/experts all over the screen—the networks know who is knowledgeable and have the inside information. Any breaking news will be on Time.com immediately, blogs will provide response and analysis (i.e. Swampland) and yes, the magazine where in depth analysis and interpretation as well opinion takes place complements all of this. Each medium complements the other but under Time.
FOLIO:: In terms of what magazine publishers are doing to stay ahead of the curve, what are some of the trends you're seeing now that stand out to you most?
McCarrick: For 85 years the Time brand has changed based on the needs of its consumers and advertisers—to stay stagnant is not an option. It evolves and changes each and every week yet remains true to its founder's mission statement of "keeping busy people informed about the world". By establishing a global network it touches the four corners of the world in print and online. New and innovative editions—Style & Design—are being copied by the industry. The future success will be measured by how many people we can engage through mediums of print, online and television. Time's authority and ultimately the trust it captures from its consumer base will sustain it in a world of misinformation.
FOLIO:: Where do you see the newsweekly category, and Time specifically, over the next 12 to 18 months?
McCarrick: I think you'll see Time continuing to capture the largest share of dollars invested within the category both domestically and internationally. Our circulation will remain solid in the U.S. at 3.25 million subscribers and newsstand purchasers. U.S. News is no longer a weekly newsmagazine and is in search of identity. You'd have to ask the Newsweek folks where they are headed but Time will continue to invest globally and build the largest international news network of the group, explore new magazine edition like Style & Design and grow our digital business at a very aggressive pace.
Meet the Author
---