Time Inc. and Video Platform Wochit Announce Partnership

Time Inc. looks to continue growing its online video presence.
Today Time Inc. announced a partnership with Wochit, a cloud-based video creation platform, to help the brand deliver premium video storytelling across digital, social, OTT, and film.
Wochit is well geared toward real-time, short-form video, and Time Inc. video producers have already utilized the platform to create several short videos across a number of its brands, including EW, InStyle, and Health.

"Partnering with Wochit gives us a powerful tool to further accelerate the volume of our real-time video productions, which we can integrate at the deepest levels across our sites and social channels," said Brandon Fong, Time Inc.'s vice president, business development, in a statement.
The company's video producers will use Wochit's technology in their daily editorial workflow to create and distribute videos across its brands and social platforms.
"We are honored that one of the world's most esteemed media companies has selected our technology as a critical part of their forward-looking business strategy and commitment to online video," Wochit's senior vice president Drew Berkowitz said in a statement.
Time Inc. is now on track to produce over 40,000 videos in 2016, which has so far led to consumption gains across-the-board. This includes double-digit year-over-year percentage growth in video views across 23 brands, triple-digit growth across nine brands, and even quadruple-digit growth across seven brands.
The partnership comes in the wake of several moves aimed at growing Time Inc.'s online video presence, a major goal for the brand according to chairman and CEO Joe Ripp.
The company's commitment to video production was first announced at the 2014 NewFronts. Since then, it's obvious Time Inc. has followed through on its promise to actively increase video content and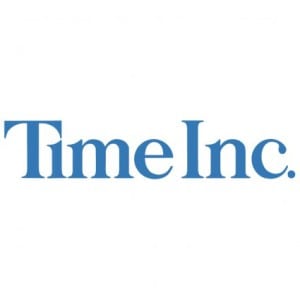 distribution.
In December 2015, for instance, Time Inc. announced new distribution partnerships with Hulu, Yahoo, and Zealot Networks to grow the company's original videos across its brands.
Most recently, at NewFronts this past May, the company revealed it had increased video viewership by 200 percent year-over-year, and planned on aligning its distribution strategy in three primary video formats (social and live, short form, and long form). It also revealed a partnership with Xumo to stream more of its content on smart TVs and OTT devices.
Meet the Author
---