Time Inc. News Group Digital President Vivek Shah to Step Down

Following departure, Shah to explore 'digital possibilities.'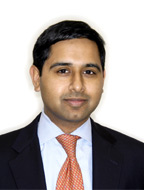 After 15 years at Time Inc., Vivek Shah is stepping down as digital president of the company's news group.
Shah [pictured] will remain with the company until the end of the year. His position will not be replaced. Time.com general manager Jim Cantarella is expected to be promoted to senior vice president of digital for the news group.
"There are all sorts of possibilities in the digital word and I will be exploring it," Shah told paidContent's Rafat Ali.
The former Fortune/Money Group president was named news group digital president late last year in the wake of Time Inc.'s dramatic restructuring that resulted in 600 layoffs. Time Inc. parent Time Warner is scheduled to report its third quarter earnings Wednesday. It has been rumored that the company might announce several hundred more layoffs at Time Inc. at that time.
Meet the Author
---