Time Inc. Names Colin Bodell CTO

CEO Joe Ripp bulks up exec team ahead of spinoff.
Time Inc. has hired Colin Bodell to be the company's new executive vice president and chief technology officer, a newly created position, effective Feb. 18. The move is CEO Joe Ripp's latest effort to build up his executive team in preparation for Time Inc. spinning off as a publicly-traded corporation.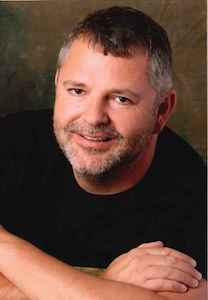 The 29-year industry veteran was most recently vice president of Amazon's Digital Store Platform where he spearheaded operations for the Kindle, both the store and device, as well as the technology support for the company's digital content across devices.
Bodell, reporting to Ripp, will take responsibility for shaping the company's strategic technology plan, playing a major role in the development of digital products.
"Investing in technology and new product development is one of our single biggest priorities," Ripp says in a statement. "[Bodell] has a reputation for being able to see beyond what currently exists, and that is exactly what we need."
Bodell's new position shifts executive priorities for the team resulting in current Time Inc. senior vice president and chief information officer Mitch Klaif's transition to senior vice president reporting to executive vice president and chief financial officer Jeff Bairstow.
"Mitch will be charged with managing a number of critical initiatives that are both key to our transition to an independent company and to our ongoing transformation as a leading media organization," Ripp says in a staff announcement Tuesday.
Bairstow, hired last August, was Ripp's first major executive team addition.
Meet the Author
---