Time Inc. Closes Southern Accents

Spokesperson: About 20 layoffs associated with the folding.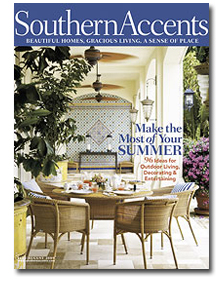 Time Inc.'s Lifestyle Group has closed 32-year-old luxury lifestyle magazine Southern Accents, the publisher said today. The September/October issue will be its last.
About 20 layoffs were associated with the folding, a Time Inc. spokesperson told FOLIO:.
Citing the "difficult economy," Sylvia Auton, an executive vice president who oversees the Lifestyle Group, said in a statement that Time Inc. needs to "focus our energy, resources and investment on our biggest and most profitable brands." She called closing Southern Accents a "difficult decision."
Time Inc. will continue to publish SouthernAccents.com, the company said.
With a bimonthly circulation of 400,000, Southern Accents saw ad pages plummet 37.4 percent through the first half, according to PIB figures. Meanwhile, sister Southern Progress unit title Southern Living saw ad pages fall 26.5 percent during the period.
Time Inc.'s Southern Progress acquired Southern Accents in 1985 from W.R.C Smith Publishing Company and merged it with Southern Living Classics.
Meet the Author
---