Time Inc. Adds Subscriptions for All 20 Titles on Kindle Fire

Offer coincides with Kindle Fire HD pre-holiday release.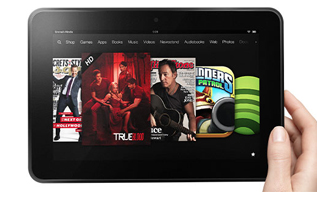 Time Inc. will now make digital subscriptions available on Amazon's Kindle Fire for each of its 20 consumer titles, timing the move to coincide the device's recent release.
Time Inc.'s offer makes its magazines available via subscription in addition to single-copy purchases and authentication access already available on the device. Digital subscriptions had already been adopted on iPad, Nook and Android platforms.
The announcement follows the release of the 7-inch Kindle Fire HD in September, and comes about 2 weeks before the 8.9-inch version of the device is scheduled to ship on November 20.
"With this new wave of devices that Amazon is releasing, we wanted to make sure that we were coming out into the market when they had great products," says Perry Solomon, vice president of digital business development for Time Inc. "[It was] when we felt that we could have the best opportunity to introduce our brands to that audience. Particularly with an eye toward the holiday season, we felt that the timing was right to broaden the relationship."
Solomon could not provide specific data on how Kindle single-copy sales had performed relative to iPad or Nook platforms, but did state, broadly, that Time Inc. has found tablets to increase magazine media usage times and the number of titles readers subscribe to.
Pricing on the Kindle will be consistent with iPad, Nook and Android platforms, Solomon added.
Meet the Author
---