Tim Regan-Porter

Vice President | Paste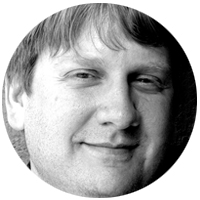 Paste, the six-year-old Decatur, Georgia-based music and entertainment magazine, has developed a knack for innovation.
First there was the pay-what-you-want subscription offer modeled after the rock band Radiohead, which allowed fans to decide how much to pay for an album download. Over 31,000 paid on average $4.00 for a year-long magazine subscription. "It was a huge success," says Paste vice president Tim Regan-Porter. "These were paying subscribers, who paid up front. To get a response rate like that, we would've had to send two or three million pieces of direct mail."
Then there were the ads in the footers of editorial pages, alongside page numbers. Then the Paste Digital VIP, which allowed users to access premium online content—MP3s, DVD samplers, digital editions—for a nominal monthly fee. An online ad network, leveraging 14 "taste making" sites covering music, film and culture (combined traffic: 4.3 million monthly visitors and 28 million page views).
Then there was Obamicon.me, where users could create their own versions of the iconic, Shepard Fairey-designed Barack Obama "Hope" poster, and an online store to print these onto t-shirts and coffee mugs.
In less than a week, more than 40,000 Obamicons were created, and the site  generated 1.5 million page views—about 300,000 more than what Paste's Web site averages a month, or 1.2 million. "It was officially bigger than our magazine site," says Paste editor Josh Jackson.
Together, these mini-experiments are more than just stunts with 15-minute shelf lives. They're part of Paste's D.N.A., generating buzz and traffic for a small, 180,000-circ magazine in a tough independent music market.
"Our goal here is not to depress the value of the magazine," says Regan-Porter. "Magazines in general are not valuing print as much as they should." He adds: "But we know that you can't survive if all you do is print, it's not even fully serving readers if you just focus on print."
VITAL STATS: Within a week of launching Obamicon.me, the site generated 1.5 million page views, more than Paste's Web site averages in a month.
Meet the Author
---