Texas Monthly, Los Angeles Lead CRMAs

Regionals take home a combined 29.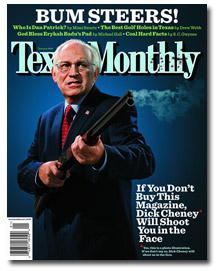 Perennial favorites Texas Monthly and Los Angeles magazine dominated the competition for this year's City and Regional Magazine Association awards, doled out this week at the annual CRMA conference held this year in Memphis, Tennessee.
Texas Monthly led the field with 15 total awards, including six golds for general criticism, writer of the year, excellence in writing, cover, excellence online and—after coming in second to Los Angeles last year—general excellence among titles with circulation over 60,000. Los Angeles won 14 awards, including golds for food/dining writing, personality profile, feature story, feature design, designer of the year, excellence in design and leisure and lifestyle interest.
Seattle Metropolitan—which won two total awards—won a gold for general excellence, circulation 30,000 to 60,000. Memphis magazine—with three total awards—took the gold for general excellence, circulation under 30,000.
First time winners Sactown—from Sacramento, California—and Inside Columbia—from Columbus, Missouri—won respective silver awards for photo essay and multimedia extension. As it did last year, Denver, Colorado-based 5280 won the top prize for civic journalism.
Full list of winners:
General Excellence I (under 30,000)
Gold: Memphis magazine (May, June, Oct.)
Silver: Traverse, Northern Michigan's Magazine (June, July, Aug.)
Bronze: Madison Magazine (Sept, Oct, Dec.)
General Excellence II (30,000 to 60,000)
Gold: Seattle Metropolitan (Feb, Mar, June)
Silver: St. Louis Magazine (Sept, Oct, Dec.)
Bronze: Hour Detroit (May, July, Aug.)
General Excellence III (over 60,000)
Gold: Texas Monthly (Apr, May, Oct.)
Silver: Los Angeles magazine (Apr, Sept, Oct.)
Bronze: Atlanta magazine (Apr, Oct, Nov.)
General Criticism
Gold: Texas Monthly "Fumble" (Jan)
"We'll Always Love You" (June)
"Fatally Hip" (Oct.)
Silver: Mpls.St. Paul Magazine "The Hardest Working Orchestra in America…" (Nov.)
"Thinking Outside of the Box Office" (Aug.)
"Accept No Substitutes" (Nov.)
Bronze: Los Angeles magazine "A Man of Letters" (June)
"The Rest of Him" (July)
"The Ham Goodbye" (Nov.)
Food/Dining Writing
Gold: Los Angeles magazine "What's Not to Like?" (Oct.)
"Double Vision" (Nov.)
"Director's Cut" (Dec.)
Silver: Washingtonian "Rare Tuna" (March)
"Big Food From Brussels" (Sept.)
"Pizza Wars" (Oct.)
Bronze: Philadelphia magazine "Fork in the Road" (Jan.)
"Street Fare" (May)
"In Search of the Jersey Tomato" (July)
Regular Column
Gold: Philadelphia magazine "Stuff Happens" (May)
"Minority Report" (Sept.)
"The New College Try" (March)
Silver: Texas Monthly "Horn 'em Hookers" (Jan.)
"Tour de Farce" (Feb.)
"Lark of the Covenant" (May)
Bronze: Chicago magazine "Fist Fight" (Apr.)
"Will You Be My Friend?" (Nov.)
"Pain, No Gain" (Dec.)
Reporting
Gold: Atlanta magazine "You Have Thousands of Angels Around You" (Oct.)
Silver: Philadelphia magazine "Mystery at Rohm & Haas" (Nov.)
Bronze: D magazine "The Trinity War" (Nov.)
Personality Profile
Gold: Los Angeles magazine "23 Reasons Why a Profile of Pete Carroll…" (Dec.)
Silver: Texas Monthly "The Glorie of Defeet" (Nov.)
Bronze: Philadelphia magazine "Press Lord 2.0" (Apr.)
Feature Story
Gold: Los Angeles magazine "The Test of Their Lives" (May)
Silver: Texas Monthly "Carlos Brown is a Hero (No Matter What He Says)" (May)
Bronze: Texas Monthly "The Beating of Billy Ray Johnson" (Feb.)
Writer of the Year
Gold: Texas Monthly S.C. Gwynne
Silver: San Diego Magazine Shane Liddick
Bronze: Texas Monthly Pamela Colloff
Excellence in Writing
Gold: Texas Monthly May
Silver: Los Angeles magazine September
Bronze: Philadelphia magazine October
Spread Design
Gold: Minnesota Monthly "Bitter Pill" (May)
Silver: Texas Monthly "Number One With a Bullet" (Oct.)
Bronze: Atlanta magazine "Gone Flat" (Jan.)
Feature Design
Gold: Los Angeles Magazine "What's Not to Like? LA's 10 Best Delis" (Oct.)
Silver: Texas Monthly "Law of the Land" (Apr.)
Bronze: New Jersey Monthly "Big Brain" (Sept.)
Photo Essay
Gold: Hour Detroit "Building Blocks A-Z" (Oct.)
Silver: Sactown magazine "In Harm's Way" (June/July)
Bronze: Chicago magazine "Aliens" (Nov.)
Cover
Gold: Texas Monthly January
Silver: Los Angeles magazine August
Bronze: Memphis magazine June
Designer of the Year
Gold: Los Angeles Magazine Steven Banks
Silver: Texas Monthly T. J. Tucker
Bronze: Philadelphia magazine Michael McCormick
Excellence in Design
Gold: Los Angeles magazine April
Silver: Texas Monthly April
Bronze: Tu Ciudad August
Reader Service
Gold: Washingtonian "Great Places to Work" (Nov.)
Silver: Philadelphia magazine "How to Be a Better Philadelphian" (Dec.)
Bronze: Atlanta magazine "The Ultimate Guide to the World's Busiest Airport" (Apr.)
Leisure/Lifestyle Interests
Gold: Los Angeles magazine "The Dating Game" (Sept.)
Silver: Philadelphia magazine "How Philly Eats" (Jan.)
Bronze: Portland Monthly "Fit City: 40 Ways to Stay Fit & Have Fun" (July)
Civic Journalism
Gold: 5280 "Out in the Cold" (Nov.)
Silver: Washingtonian "Don't Shoot" (Jan.)
Bronze: Chicago magazine "The Deadly Difference" (Oct.)
Special Issues
Gold: Atlanta magazine "Our Global City" (Oct.)
Silver: Diablo magazine "The Food Issue" (Nov.)
Bronze: Philadelphia magazine "The Good Issue" (Dec.)
Excellence Online
Gold: Texas Monthly http://www.texasmonthly.com/
Silver: Yankee magazine http://www.yankeemagazine.com/
Bronze: Mpls. St. Paul Magazine http://www.mspmag.com/
Ancillary Publications I
Gold: Memphis magazine Memphis Business Quarterly (Spring)
Silver: Evansville Living Evansville City View (2007 Guide)
Bronze: Berkshire Living Home & Garden (Spring)
Ancillary Publications II
Gold: Boston magazine Boston Home (Fall)
Silver: Los Angeles magazine Los Angeles Weddings (Winter)
Bronze: Seattle Metropolitan Bride & Groom (Summer)
Community Service I
Gold: Berkshire Living The Rest of the Story
Silver: Honolulu magazine Hale Aina Award
Bronze: Delaware Today Wilmington: In the Middle of It All
Community Service II
Gold: Atlanta magazine Dream Home
Silver: Cincinnati magazine 1 Night, 12 Kitchens
Bronze: Los Angeles magazine The Food Event
Multimedia Extensions I
Gold: Madison Magazine
Silver: Inside Columbia
Bronze: Evansville Living
Multimedia Extensions II
Gold: Rhode Island Monthly
Silver: Mpls. St. Paul Magazine
Bronze: Los Angeles magazine
Meet the Author
---