Technologies To Look For in '09

Must-haves for publishers looking to extend their brands in the New Year.
Keeping ahead of the technology curve has become a large part of magazines' success. Leveraging the latest add-ons and enhancing readership through workflow, design and online presence has become even more important for publications and their online entities to remain afloat.
While some technologies that publishers wish to implement may be new, many have been on the market but under the radar for the past few years. Here, FOLIO: asks publishers which technologies they have an eye on and how they plan to use them in 2009.
What it is: Launched in September 2006, Blog Talk Radio is an Internet radio platform that provides publishers with the ability to create live audio stream content, archive audio as podcasts, and subscribe to RSS feeds.
Ballpark Cost: The licensing fee for a private station group (up to 10 profiles and RSS feeds) runs around $7,500 per month; clients are also offered a revenue share option.
How Publishers Will Use It: In January 2009, Churm Media will provide this third platform as a value-added component for advertisers who will be featured as expert sources on its sites. "I've played with it, and it couldn't be easier," says Churm's chief content officer Kimberly Porrazzo. It also opens a new revenue stream for the company. Porrazzo sees no reason why Churm can't make its regional publication, OC Family, into a national radio broadcast. "It will be something like 'Moms, Kids, Life' radio, a model that can then be applied to other brands like Churm's flagship, OC Metro," she says. "It opens up the door for us to generate revenue from advertisers outside of our California boundaries."
Carlos Lamadrid, vice president and publisher of Woman's Day, says, "since 50 percent of our readers are working moms, we were looking for a way to tap into them at the office." The solution? RadioWD, which will provide flexibility to its readers, allowing them to listen to old shows through the archives, or in the moment. "It allows us to fit into her schedule and be at her disposal," he says. Besides being flexible for listeners, Lamadrid notes that the content provided by the editorial staff can be recorded virtually anywhere—an added bonus.
Find It: www.blogtalkradio.com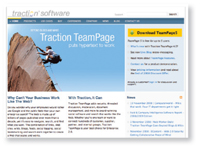 Traction Software
What it is: Created by MassMedia Studios in 1999, Traction Software is a digital marketing platform that allows publishers to streamline campaigns,  use multiple digital channels and track and report on customer activity.
Ballpark Cost: N/A
How Publishers Will Use It: "Each time someone signs up for a subscription, contest, or promotion online, or if they respond to a survey, Traction will capture their data," says Jason Jercinovic, vice president of content and production for Complex Media. He also plans to use Traction when sending bi-weekly e-newsletters on the latest Web features, or when sending invitations to special events. The back end allows administrators to organize data by demographic, location or lifestyle habits, "enabling us to have a more targeted reach for upcoming programs or promotions," says Jercinovic.
Find It: www.tractionplatform.com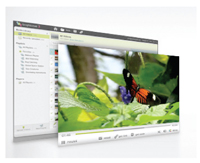 Brightcove
What It Is: Founded in 2005, Brightcove is an online video platform that publishes and distributes video on the Web.
Ballpark Cost: $1,000 per month for Churm Media
How Publishers Will Use It: In December 2008, Conde Nast's Brides.com plans to have videos on the Brightcove 3 platform. John Vaccaro, senior director of product placement for Brides.com, foresees Brightcove allowing the site "to put our 'Real Weddings' videos directly onto the Real Weddings page and give us the flexibility to allow editors to change what videos appear on the fly." Branded video players will also be used for customized advertiser programs, including video players built on client microsites, or branding video players with advertiser logos and colors.
"As we grow our video audience, we will be able to serve up more streaming ads, which are included in the majority of our advertiser proposals," Vaccaro adds.
Churm Media also invested in Brightcove to be fully implemented across all sites in early '09. "It makes it easier to upload files quickly, and watch one image video while simultaneously seeing the thumbnails of six other features," says Porrazzo. "It was within our budget, serves our needs and delivers the results we are looking for."
Find It: www.brightcove.com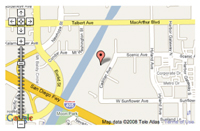 Google Maps API
What it is: At this point, most publishers (and basically everyone on Earth) is familiar with Google Maps. Google Maps API allows publishers to integrate their site's data into Google's interactive maps and embed it into a magazine's Web page with JavaScript.
Ballpark Cost: No cost; free beta service.
How Publishers Will Use It: Alec Dann, general manager of online residential new construction for Hanley Wood Business Media, plans to implement Google Maps in the first half of 2009. He says that part of the company's philosophy is to utilize existing technologies on the market. One of its divisions, Market Intelligence, covers the 75 top markets in a number of cities. For this,  "Google Maps offers a way for us to easily build a scalable map," says Dann, which allows readers to view a map of the market they are interested in. "What would you rather have—an interactive Google map or a pull-down?"
Find It: www.code.google.com/apis/maps/index.html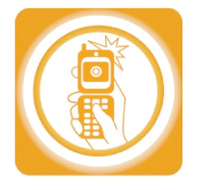 SnapTell
What it is: Founded in 2006, SnapTell is a third party integration tool that allows readers to take a photo of a print ad appearing in an issue of a magazine. It supports robust video, audio and wallpaper content downloads to mobile handsets in addition to offering capabilites to create mobile Web sites.
Ballpark Cost: Hybrid pricing model based on licensing fee (determined by publisher's ad volume) and performance (between $.10 and $.25 per snap).
How Publishers Will Use It: Complex Media's Jason Jercinovic hopes that by using SnapTell, readers will e-mail the image and receive a branded response from Complex and the participating sponsor. The response can include promotions, coupons and information on product launches. Jercinovic plans to implement SnapTell in early 2009. Complex will offer this option to advertisers as a unique way for its readers to interact with their brand.
Woman's Day's Lamadrid says that SnapTell and SnapNow were both considerations for its interactive issue, but ultimately SnapNow won out. "SnapNow was more flexible in working with our needs. We had to make sure advertisers' mobile sites looked a certain way, and that they were happy with it," he adds. Lamadrid says Woman's Day plans to use SnapNow for its interactive 2009 editions.
Find It: www.snaptell.com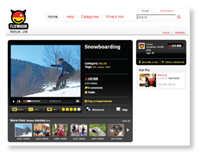 Flixwagon
What it is: Flixwagon, established in 2007, offers publishers the ability to broadcast live video from a mobile phone to its Web site.
Ballpark Cost: No cost to the consumer for the out-of-the-box solution, says Vacarro, but the company offers customized programs for a fee, depending upon scope.
How Publishers Will Use It: This past fall, Brides.com ran an experiment with Flixwagon, streaming live video via a mobile phone directly to its Web site from backstage at the Bridal Fashion Runway shows. "We used this to give our [audience] an insider's view of the bridal industry," says Vacarro. In 2009, Brides.com hopes to expand its Flixwagon partnership and to come up with new and unique applications for live video streaming.
Find It: www.flixwagon.com
Meet the Author
---