Taunton's Decision to Outsource Circ Based on Lagging Sub Sales

Special interest titles will be managed by ProCirc; 10 employees let go.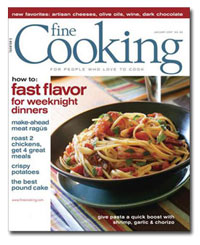 As reported here yesterday, special interest publisher The Taunton Press has hired Miami, FL-based circ consulting firm ProCirc to handle circulation department operations on an outsourced basis for all of its consumer magazines effective immediately, resulting in the loss of 10 employees.
ProCirc will handle Fine Homebuilding, Fine Cooking, Fine Woodworking, Fine Gardening, and Threads magazines. Management and staff supporting single copy sales and digital marketing will remain in-house at Taunton, and a second business manager will join current business manager David Pond within the next few weeks.
According to Janine Scolpino, Taunton's SVP, Enthusiast Group and Consumer Marketing, the decision to outsource the circ department was based on the company's subscription sales.
"One of the remarkable things about [The Taunton Press] is that when you look at our performance, every single one of our titles is the highest-priced title in its category on the newsstand," Scolpino, who joined Taunton in June, told CM. "Yet our titles lead in every category in the number of copies sold—and by a lot."
"For example, if you look at the top cooking titles, they each sell about 10 percent of their copies on the newsstand. Fine Cooking sells 40 percent. But from a circ standpoint, we are lagging because we don't have the subscription sales to match. The newsstand suggests that there's consumer acceptance and craving for our titles, so we need to do better job in terms of subscription marketing."
According to ABC publisher statements from Dec. 2007, Taunton's Fine Cooking sold 111,667 copies on the newsstand and 142,871 copies via subscriptions, while competitor Saveur sold 39,036 copies on the newsstand and 301,417 sub copies.
Scolpino says Taunton's partnership with ProCirc will provide the company with an "instant infrastructure of talented circ professionals" that will hopefully alleviate these issues. "We think we'll benefit from state-of-the-art industry thinking, the clout ProCirc has over certain suppliers, and the integration that DJG Marketing can provide in regards to advertising opportunities." (ProCirc is owned by DJG Marketing)
The Taunton Press is the third publishing company in the last few months to outsource circ for some or all of its titles to consultants. IDG outsourced circulation for PC World, Macworld and GamePro to ProCirc in June, while Ziff Davis Media outsourced its two titles—PC World and Electronic Gaming Monthly—to consultant Charles Mast last month.
Meet the Author
---