Subscribe Once, View Everywhere

Sporting News looks to build sub, ad revenue with cross-platform app.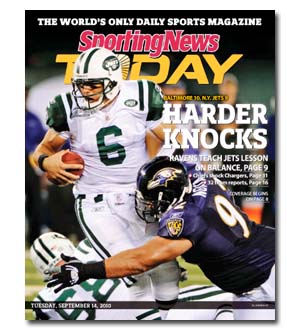 Earlier this month, Zinio launched a product extension to its UNITY platform that includes branded apps for the Apple iTunes App Store. National Geographic Magazine, National Geographic Traveler and Sporting News are some of the publishers taking early advantage of the product.
For Sporting News, the Zinio platform serves as the digital newsstand as it looks to build subscriptions (with a goal of 250,000 subscribers by next year). The effort will concentrate on Apple products at first, but quickly expand to other products as well. "We like the ability to build a subscription model across all platforms," says Sporting News president and CEO Jeff Price. "Readers can pay once and access all devices."
The Sporting News app is free to download and customers can preview issues as well. "Ultimately if you want to subscribe to the product, you can start on the iPad or your desktop, and the app will know where you left off and pick up in the same place on a different device," says Price.
Subscriptions cost $2.99 per month for 30 issues. "We did a lot of sensitivity testing in a crowded sports marketplace on what was going to make sense on a monthly basis," says Price. "There is a whole group of folks who think the Web should be free and it doesn't didn't matter what the price was. However, with folks willing to pay for great content and a great package, the $2.99 price point was the clear winner in sensitivity testing. When we get to a minimum of 250,000 subscribers, this will become its own entity and we will sell ads into it and we can have two distinct revenue streams."
Meet the Author
---