Study: Number of E-Reader Owners Almost Triples in Under Two Years

Close to 6 million U.S. adults now own the devices.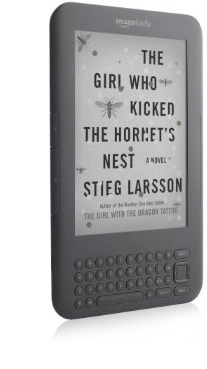 According to a study by GfK MRI, about 5.9 million U.S. adults own an e-reader. This is up from 2.1 million the firm tallied during the March to October period of 2009, when it first started measuring usage of the devices.
The gap between male and female owners has closed as well. During the 2009 measurement period, 56 percent of e-reader owners were male and 44 percent were female. Now, women have eclipsed men, occupying 51 percent of ownership.
GfK MRI notes that these numbers refer specifically to devices like Amazon's Kindle and Sony's Reader. Laptops, smartphones and tablet devices were not included in this study. A tablet ownership study is underway, says the company.
That study could present some potentially interesting contrasts—not the least of which is Apple sold 3 million iPads in 80 days following launch.
Magazine publishers have enthusiastically adopted the tablet platform and GfK MRI's e-reader usage numbers indicate that might have been a good decision. In the 12 months ending October 31, 2010 only 15.3 percent of e-reader owners have read a magazine on the device. Almost 75 percent have read a book.
Between the genders, men are 43 percent more likely to read a magazine or newspaper than women, who are 23 percent more likely to have read a book in the last six months.
Meanwhile, Amazon, which likes to tout how quickly it's selling its Kindles without saying how many have sold, reported that, by the end of October, the new generation of Kindles already surpassed sales figures for the entire fourth quarter of 2009.
Meet the Author
---