Study: 40 Percent of Tablet Owners Read Magazines At Least Once a Month

ComScore report notes that daily usage is almost 10 percent.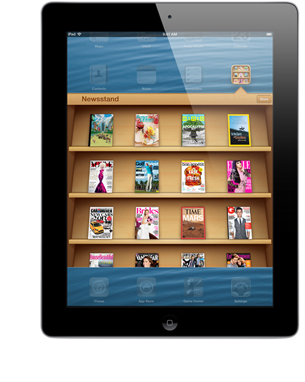 While some publishers are having more success than others at attracting readers for their tablet editions, digital subscriptions are generally still a small percentage of overall circulation. Meanwhile, media measurement firm comScore has been tracking how many tablet users are actually reading the magazines and newspapers they've been downloading, and how often.
According to its study, which is produced via comScore's TabLens tracking service, just about 10 percent of tablet owners read magazines every day.
That figure steadily increases as the timeframe gets longer. About 13 percent of tablet owners read a magazine once a week, 17 percent read a magazine one to three times a month and about 40 percent read a magazine at least once a month.
comScore breaks out tablet devices as well. Usage is tracked across iPad, Android, Kindle and Nook devices. Surprisingly, the Kindle Fire edged out the rest of the pack on monthly readership at 44 percent. Forty percent of iPad owners read a magazine at least once a month, while Android and Nook owners tie at about 39 percent.
Meet the Author
---