Stephen Orr Named EIC of Better Homes and Gardens

Will replace Gayle Butler on July 6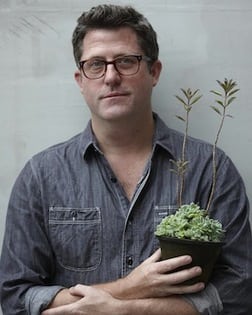 Stephen Orr will replace Gayle Butler as editor-in-chief of Meredith Corporation's flagship media platform Better Homes and Gardens, the company announced Wednesday.
The changeover will be effective July 6, as Butler retires at the end of June.
Orr, 50, who is currently executive editor of Condé Nast Traveler has more than 25 years of experience including senior positions at House & Garden, Domino, Gourmet, Bon Appétit and Epicurious. Most recently, Orr was VP/Editorial Director for Martha Stewart Living, where he created multi-channel content with a special focus on style, food and gardening as well as licensed product development.
"We are thrilled to have someone with Stephen's broad background and passion for great content creation join Meredith," said Meredith National Media Group President Tom Harty. "He brings a strong track record in the areas that matter most to the Better Homes and Gardens consumer."
Of Butler, Harty says, "She has done an outstanding job ensuring that the brand is contemporary, modern and relevant to American women from Baby Boomers to Millennials."
Butler has been at Meredith for almost 30 years, and at the helm of Better Homes and Gardens brand since 2006.
Meet the Author
---