Stacy Morrison

Editor-in-Chief & Director, Content Programming and Design, BlogHer, Inc.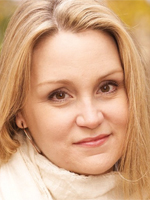 Takeaway: Morrison grew BlogHer's total monthly reach to 92 million people in 2013 and plans to use big data to leverage more social and digital growth.
As the driving force behind the cross-platform publishing network, Morrison bridges the worlds of commerce and community in a way that new media requires.
Motivated to join BlogHer by the depth of the site's community, she has been an advocate for both her bloggers and clients and keenly aware of an audience of approximately 55 million women and counting—more than double the 23.5 million in 2011 when she joined the company. Her creativity and authenticity help Morrison straddle the line between editorial and business with great care and success. Primarily, she continues to build audience reach through social networking sites, which she calls "social discovery tools." They enable her to leverage content velocity with the social sharing that ultimately yields business transactions.
Earlier this year, Morrison successfully launched a new series that organically couples sponsors with bloggers to create fresh content. Looking ahead, she plans to continue building out the company's data tracking capabilities. Big data is a tool the 20-year industry veteran credits as a great source of real-time reporting.
Her ability to leverage social and digital metrics with the company's capacity for scale has helped Morrison further BlogHer's total monthly reach to roughly 92 million people in 2013.
Meet the Author
---