STACK Media Makes a Pair of Acquisitions

Deals add direct-to-consumer transactional opportunities.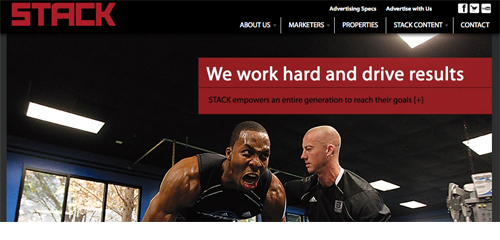 STACK, a media company targeting youth athletes, made a pair of acquisitions last week, picking up Velocity Sports Performance and Driven Apps. The deals help STACK execute on a strategy to more consistently engage an athlete during his or her training regimen—a strategy that also helps the company move beyond its advertising and sponsorship revenue model.
Velocity Sports Performance is a training organization the provides training facilities, coaches and specific curricula for athletes. Driven Apps is a sports training app developer.
The deals were done for stock and cash, other terms were not made available.
The idea here, says STACK co-founder and CEO Nick Palazzo, is to engage athletes-in-training even as they're in the midst of their program.
"The three components together represent deeper engagement for an athlete with STACK content, in-person training and applications," he says. "For example, an athlete can train at one of our centers, consume our content (print or digital) and then engage with our applications all in one day. It is part of our strategy to surround the athlete with multiple engagement points and get more of their time."
Going forward, Velocity's training network will be rebranded under STACK and the facilities will add an experiential element to the company's content assets. Applications developed by Driven Apps will be integrated into STACK's media offerings.
"Think of Disney's model with content, parks and applications around their proprietary characters. We are doing something similar with our sports performance IP and training expertise," adds Palazzo.
STACK's revenue model will evolve as well. It will still be rooted in advertising and sponsorships across the media properties, but now has the transactional element of training programs at the Velocity facilities.
"As we have grown our traffic to more than 10 million unique visitors, we were compelled to find other ways to work with our consumers and help them reach their goals," says Palazzo. "Only monetizing the relationship via advertising/sponsorship just doesn't make sense for us any longer. We have a direct connection that is unmatched in the marketplace that we are seeking to exploit."
Meet the Author
---