Sporting News to Relocate to Charlotte

Edit and production operations to make 700-mile move from St. Louis.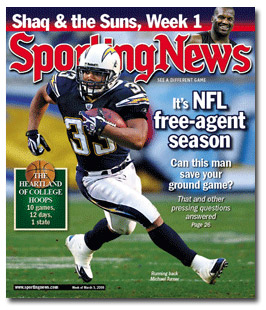 The nation's oldest sports magazine is getting a new home. The Sporting News is expected this summer to take its final steps in relocating from St. Louis to Charlotte, North Carolina.
In July, the magazine's editorial and production operations will make the 700-mile move to Charlotte, according to parent company American City Business Journals, Inc. Since ACBJ purchased The Sporting News in 2006 from Vulcan Sports Media, a number of other units, including its online edition, have moved to Charlotte.
ACBJ publishes business journals in 41 cities, a number of sports annuals, the Sports Business Journal and related Web sites, as well as other print and online publications for NASCAR.
Meet the Author
---