SPD Announces Magazine Design Finalists

Wired, New York Times magazine, New York magazine lead pack.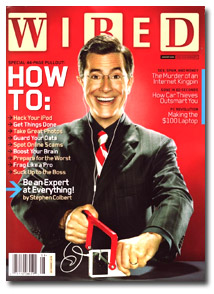 The Society of Publication Designers (SPD) has announced the finalists of its prestigious 43rd annual Magazine Design Competition.
Wired received 17 nominations, including Magazine of the Year, the SPD's highest honor in the 43rd annual competition, among titles with circulation between 500,000 and one million. Wired creative director Scott Dadich is one of the competition's chairpersons, along with Dirk Barnett, Blender creative director, Francesca Messina, Workman Publishing senior art director, and Paul Schrynemakers, Rodale Interactive creative director.
Wired's competition in this category is Cookie (which received a total of three nominations), Esquire (one nomination), Gourmet (five nominations), and GQ (two).
Nominees for Magazine of the Year with circulation under 500,000 include New York magazine (with a total of eleven nominations), Dwell (one nomination), Good (two nominations), Print (five, including two for feature story design) and Martha Stewart's recently-shuttered Blueprint (three).
For magazines with more than one million circulation, the category includes ESPN the Magazine (five total nominations, including two for feature design), Time (three nominations), and three New York Times publications—its flagship magazine (18 nominations) as well as Play, the brand's sports magazine (four), and T, its style magazine (seven).
The competition is divided into 21 categories for photography, illustration and design including redesign, cover design, feature photography, non-newsstand design, information graphics and illustration spread. Winners are set to be named and honored at an awards gala on May 9 at the Hammerstein Ballroom in New York City.
For a full list of finalists click here.
Meet the Author
---