Koten Out as Mansueto CEO

Chief executive steps down after difficult first quarter for Fast Company, Inc.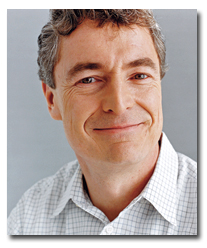 RELATED: John Koten's Unusual Departure
John Koten has stepped down as Mansueto Ventures CEO, sources told FOLIO: Monday.
An executive committee—made up of CFO Mark Rosenberg, Fast Company editor Bob Safian, and Inc. editor Jane Berentson—will lead the company until a replacement is named. The committee will report to Mansueto Ventures owner Joe Mansueto.
The circumstances surrounding Koten's departure were not immediately clear. Joe Mansueto did not respond to several e-mails from FOLIO: over the weekend. Koten did not immediately return a phone call seeking comment.
Koten's resignation comes less than a week after the Web site Gawker posted a pair of strange memos he wrote to staffers.
The first quarter was not particularly kind to Fast Company or Inc., with ad pages plunging 28.8 percent and 46.7 percent respectively, according to PIB figures.
Mansueto—the billionaire who founded Morningstar Inc.—purchased Fast Company and Inc. in 2005 from Gruner + Jahr for $35 million.
Meet the Author
---