SourceMedia Consolidates Publishing Functions into Two Units

Divisions to be managed by two managing directors.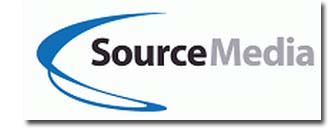 As part of what CEO Doug Manoni calls a "modest" reorganization, SourceMedia has consolidated its publishing operation from four units to two. One unit will consist of banking and capital markets while the second will be made up of the professional services and technology groups.
Leading the banking and capital markets unit is newly-appointed executive vice president and managing director Karl Elken, former senior vice president of sales at The Taunton Press. Elken will oversee SourceMedia's commercial banking, payments, mortgage and capital markets portfolios, including American Banker, The Bond Buyer, National Mortgage News and Investment Dealers' Digest. Elken also will serve as a member of SourceMedia's executive committee.
Bruce Morris, who rejoined SourceMedia last August as executive vice president and managing director (Morris previously served as president of the company's banking and corporate groups), will oversee the company's professional services and technology groups.
Previously, the four groups were managed individually by group publishers, or "community heads" as they were called internally. Also as part of the reorganization, SourceMedia appointed a pair of editorial directors to manage the edit operations of the two new groups, reporting to Morris and Elken.  
The company also decentralized its marketing operation. As a result, the executive vice president of marketing and strategic planning role was eliminated, with Manoni absorbing the strategic planning responsibilities.  Two marketing directors will report to Morris and Elken. Four junior-level positions were eliminated from central service and operations.
"We've restructured the organization in a modest way that reflects the vision for the business moving forward," Manoni, who replaced Jim Malkin as CEO earlier this year, tells FOLIO:. "That vision is built around the expansion of new lines of business."
Manoni says the company is launching a training education business for which it has hired a team of three, with expectations to expand that team in the coming weeks depending on performance. He also says the company in July will reinstate 50 percent of salary reductions that were instituted last year.
"The good news for SourceMedia is that we're seeing stability in revenue across the portfolio and growth in some sectors for the first time in more than two years. We're beginning to change the culture of our organization and become more innovative as we unlock investment for the development of the company, says Manoni. "When I look at SourceMedia today, and I think about the direction I want to take with the business, the  game changer for us will be introducing new competencies and new information services."
Meet the Author
---