Source Interlink Settles Lawsuit Against Bauer

Agreement effectively ends wholesaler's antitrust case.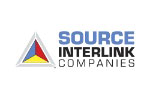 Source Interlink recently reached a settlement with Bauer Publishing, effectively ending the antitrust lawsuit it filed in February against a number of magazine publishers, wholesalers and distributors.
"The lawsuit is settled and we look forward to a successful cooperation with Source Interlink," a Bauer spokesperson told FOLIO:. A Source spokesperson did not immediately return an e-mail seeking comment.
Source's suit alleged that several defendants "conspired" to force the company to sell its distribution business at a steep discount to rivals Hudson News and News Group. Source was awarded a temporary restraining order prohibiting the defendants from denying shipments to its magazine distribution business.
The suit was filed shortly after rival wholesaler Anderson News suspended "normal business activity." Source filed for bankruptcy protection in April and emerged this summer as a private company.
Besides Bauer, other defendants named in the suit included Time Inc., Time Warner Retail, News Group, Hudson News, Hachette, Curtis Circulation, Kable Distribution, American Media Inc. and its distribution unit Distribution Services Inc.
Meet the Author
---