Source Interlink names John Marriott Head of Business Intelligence Division

Will retain Motor Trend Auto Shows SVP/GM responsibilities.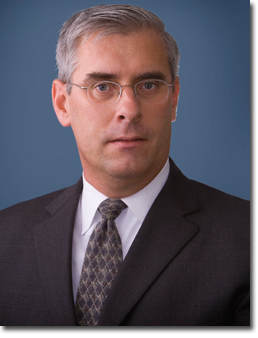 As media companies continue to expand, offering customers and advertising clients more options to buy and sell wares, the collection of consumer data grows as well. To harness this data across its portfolio of products, enthusiast publisher Source Interlink Media created an initiative called Business Intelligence.
This division, which exists in the Media and Sales & Logistics divisions at SIM, was launched to offer advertisers a holistic view of their target consumers' interests and buying habits, by better integrating various data sources in-house for more strategic monetization of consumer-based data.
John Marriott, senior vice president and general manager of Motor Trend Auto Shows, is now heading up the initiative as Business Intelligence's senior vice president. His duties with Motor Trend Auto Shows will remain the same as he takes on the role of working with the Business Intelligence teams.
Marriott says this is an opportunity borne of Source's ability to work with consumers over an extended cycle of interest growth and product purchasing, "We're trying to latch together all that data about those touch points, to track people as they move through the purchase funnel, in order to compare the behaviors between our customers and start to spot emerging trends, rather than seeing things that happened."
For Marriott, the end goal is directly tied to the advertisers currently working with SIM, "We want to begin to be at a position to see things as they happen, and eventually be able to employ some predictive modeling that will enable us to look forward and to spot things, which we can then present to the manufacturers."
Working with chief technology officer Raghu Bala, Marriott will put together a team of data mining staffers, database developers and statisticians. He says his first staffer is set to start next week, and the team will continue to grow over time.
"What I'm excited about is getting to the point where we can really start applying statistical analysis on this vast amount of data, so we can start predicting and seeing those predictions come true, both for our internal staff and our advertisers," Marriott says. "If we can help them better understand what their customers are saying about their products, how they're viewing them and comparing them to other products, I think that's going to generate a lot of value."
Meet the Author
---