Source Interlink Files for Bankruptcy

Nearly $1 billion in debt, distributor agrees to go private.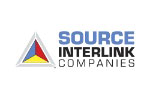 Magazine distributor and publisher Source Interlink is filing for bankruptcy—and going private.
The company—controlled by billionaire Ron Burkle's Yucaipa Cos.—announced today that it has reached an agreement with its lenders to "eliminate approximately $1 billion dollars of existing debt" and privatize the company.
At yesterday's market close, Source stock was trading at 16 cents per share. (In August 2007, when Source acquired the Primedia Enthusiast Group, its stock was upwards of $4 per share. A year earlier, it was above $10 per share.)
Under terms of the agreement, the company's lenders will cancel nearly $1 billion of the Source's debt, as well as funnel $100 million in additional liquidity. Source, in turn, has agreed to pay "all of its vendors in full and on time."
As part of the restructuring, the company filed a lender-approved plan of reorganization under Chapter 11 in the U.S. Bankruptcy Court.
"We couldn't be more pleased," Source Interlink CEO Greg Mays said in a statement. "This restructuring will materially reduce our interest expense and debt levels, substantially improve free cash flow and allow us to capitalize on several operational opportunities to further improve and grow our business."
Mays said he anticipates Source will emerge from bankruptcy within 35 days.
Earlier this year, Source was at the center of a massive magazine distribution lawsuit, claiming rival wholesalers as well as publishers—like Time Inc., Hachette and American Media Inc.—were attempting to force the company out of business.
The company eventually settled with most of the defendants (Bauer is the lone defendant remaining in the lawsuit).
Meet the Author
---