Source Interlink Distribution Joins Data Reporting Network

MagNet database represents 98 percent of wholesaler mag sales.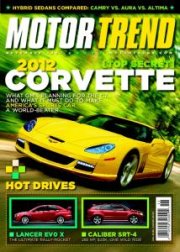 Source Interlink Distribution has become a full member of the Magazine Information Network (MagNet) retail distribution organization, and will contribute its magazine distribution data to the network for inclusion into its periodical distribution database. MagNet's database now represents 98 percent of periodical sales in the U.S. and Canada, the group says, with information for more than 4,000 titles from 81 wholesaler sites.

MagNet—a store-level sales data reporting system—was formed in 2000 by magazine wholesalers to provide a source for sales and marketing information to the publishing industry. Current members include Anderson News Corporation, The News Group, L.P, Hudson News, and The Evan Group.

According to Source Interlink Distribution COO John Bode, the company's inclusion in MagNet "will improve the efficiency and accuracy of data processing, and will prove more useful to publishers and national distributors as they review and evaluate distribution and sales and look for ways to adjust distribution to optimize sell through."

"If publishers want complete information about their trends, their opportunities or their problems, then it's available," says The New Single Copy newsletter publisher John Harrington, who has conducted a number of research projects for MagNet. "Source Interlink is essentially the major distributor to the chain bookstore market, so they certainly increase the value of the information there."

Source Interlink Distribution's parent company, Source Interlink Companies is one of the largest enthusiast publishers of magazines and online content, including Motor Trend and Power & Motoryacht. Last year, Source Interlink acquired Primedia Enthusiast Media in a stock purchase for about $1.2 billion. In 2005 it acquired Chas. Levy Circulating Co. for $30 million and acquired Empire News in 2004.
Meet the Author
---