Some Ad Agencies Realizing 'You Don't Have to Buy Conde Nast'

Will publisher's refusal to budge on prices hurt company long-term?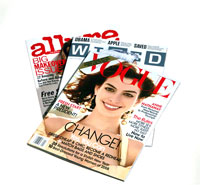 That magazine ad pages are down is not news. That they are down in January is not news either, considering it's always a slow month for ad sales, and many publishers close their January books in October and November—when the reality of the U.S. financial crisis was setting in.
What is news is how a publisher like Condé Nast deals with such a decline.
According to the New York Times, Allure's January '09 issue saw a decline in ad pages of 41 percent. Condé Nast's tech title, Wired, took the worst hit of all, down 47 percent from a year ago to 43.6 ad pages, while Architectural Digest fell 46 percent, to 63.2, from 116.8. Vogue and Lucky were both down about 44 percent.
When ads decline this sharply, some publishers resort to price reductions to entice advertisers to commit to buying pages. Not Condé Nast.
 "The problem now is that some advertising agencies have come to realize that with the unnegotiability of Condé Nast's titles," Steve Greenberger, chief executive of the advertising firm S. R. Greenberger & Associates, told the Times. "And the broader demographic group that are associated with the more mid- and downscale brands, you don't have to buy Condé Nast … You can buy Women's Day, you can buy Parents. You can buy around it."
While advertisers may be put off by Condé's inability to adapt to the current economic climate, Jack Hanrahan, publisher of the newsletter CircMatters, said that Condé Nast had a smart long-term strategy: "[It's] a fair approach to pricing and not this 'I'll do anything to get a schedule,' which others do — and, I think, have paid for it. … In a negotiation environment, you'd be better off taking the hit now with regard to paging, but preserving your well-established, in their case long-term."
It remains to be seen whether or not Condé Nast's strategy of  "taking the hit now" will pay off in the long run. Or will more agencies discover that they can get more (or the same) bang for their buck with Condé's (public) competitors like Time Inc. and American Media?
Meet the Author
---