Siempre Mujer Extends Brand with Free Family-Oriented Festival, Ticketed Concert

The June Festival targets Hispanic population in Southeast region of U.S.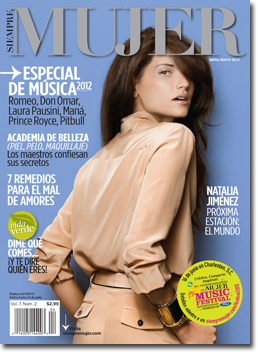 Spanish-language title Siempre Mujer is aiming to expand its brand presence with the first Siempre Mujer Music Festival. The June 16th event will begin with a free family-friendly daytime program of editorially inspired seminars and activities, with a ticketed nighttime concert closing the festival. Ford is signed on as the Charleston, South Carolina event's presenting sponsor.
Enedina Vega-Amaez, vice president/publisher with Meredith's Hispanic Ventures and Siempre Mujer, talks about the goal of the launch, "It's about getting our name out to the marketplace. We're still a young magazine [Siempre Mujer debuted in September 2005], and this is a great opportunity to interface with the marketplace."
Brand verticals such as fashion, beauty, fitness, finance, relationships and nutrition will be the focus of seminars, fashion shows, makeovers, cooking demos and dance lessons. USL soccer team the Charleston Battery, the United States Tennis Association and Carolina Studios will host sports and music clinics for children, and Ford will offer test drives, interactive games and cash/car giveaways to attendees.
Concert tickets, available through TicketMaster, begin at $25. Latin Grammy-winning artists Gilberto Santa Rosa and Chino y Nacho will be among those performing during the evening show.
Vega-Amaez discusses the promotional push for the event, "We're promoting primarily in the magazine; but we've also established a website. We'll be doing lots of PR and press releases in the region, and media tours with myself and editor Maria Marrero," she says. "We're also advertising in local media, radio and newspaper. We're relying on Facebook, Twitter and bloggers for promotion as well."
Retailer Publix will be carrying end-aisle Siempre Mujer displays to further promote the concert, along with the magazine.
Right Place, Right Opportunity
According to Vega-Amaez, South Carolina is the fastest growing state, population-wise, in the Hispanic market. "It was reported to have a growth rate of 148 percent," she says. "Ford's marketing director, David Rodriguez, recognized the opportunity of the Southeast region. The company is a long-time supporter of the Hispanic market and Spanish-language media."
Garnier, Ser Padres Magazine and the Charleston Area Convention and Visitor Bureau are also signed on as sponsors; while Casa de Esperanza, dedicated to ending domestic violence in Latino/Latina communities, is a charity sponsor.
"We're planning to do this annually. As for growth for the magazine and the marketplace, this is really the perfect next step," says Vega-Amaez.
The bi-monthly Siempre Mujer upped its rate base to 550,000 with its February/March 2012 issue. According to ABC's latest FAS-FAX report, paid subscriptions are up 9.9 percent in the last half of 2011 to more than 451,000 subs.
Meet the Author
---