Scott Mozarsky

COO, United Business Media LLC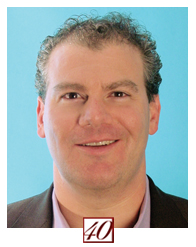 Scott Mozarsky has worn a number of hats during his nearly 10-year tenure with London-based United Business Media, the parent company of what used to be known as CMP Technology. He joined the company in 2000 as a member of CMP's legal team and transitioned to UBM's M&A and corporate development team two years later.
After that, Mozarsky acted as head of mergers and acquisitions and corporate development for UBM's U.S. subsidiaries. He completed more than 40 acquisitions and divestitures in that role.
Working under UBM chief executive David Levin, Mozarsky, now in the role of COO, is considered by many to be the architect of UBM's M&A strategy. He is involved in all aspects of origination and execution of the company's acquisitions, divestitures and joint ventures. UBM's profits were up more than 30 percent last year and the company experienced double-digit top line growth in events, online and services.
UBM in 2007 completed a number of transactions but, from a transformative perspective, Mozarsky calls the company's acquisitions of Semiconductor Insights, How Machines Work and Portelligent as the most significant "one, two, three punch." "These deals helped transform a business built on traditional print and online content-driven products such as EE Times into a full suite of information and services products."
UBM has transformed its businesses from primarily print revenue to marketing solutions (print is expected to account for only 25 percent of revenue in 2008, Mozarsky says). Even as the company dropped the CMP Technology name, breaking the company into four separate businesses, Mozarsky says UBM will continue to grow its portfolio through "organic" launches over the next two years.
VITAL STATS: Mozarsky has orchestrated more than 40 acquisitions and divestitures at UBM.
Meet the Author
---