Say Goodbye to Auto Ads

Car sales hit 15-month low.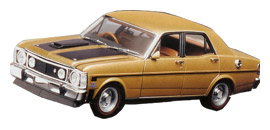 Even as the Senate approved the revised economic bailout package and hopes were high for a quick passage through the House, more bad economic news trickled out: U.S. auto sales dropped 26.6 percent in September over the same period last year—a 15-month low.
According to custom automotive statistical data provider Autodata Corp., there were 964,873 new car sales in September, down from 1.31 million last September. Year-to-date, auto sales are down nearly 13 percent from last year.
Consumers just aren't buying cars when they're worried about their mortgages, investments and whether or not they will have a job come Monday morning.
To some, this is no big surprise, but an ailing auto industry means a drop off in auto advertising for the publishing industry as a whole. According to the Publisher's Information Bureau, the automotive ad category suffered the steepest declines during the first half, with pages tumbling 21.3 percent and estimated ad dollars falling 17.7 percent. That's big.
And, of course, auto magazines in particular took hits in ad page declines and even circ declines. According to the most recent Audit Bureau of Circulations FAS-FAX report, auto magazines saw some of the industry's biggest circulation declines over the first half, with at least 10 seeing double-digit circ declines.
Meet the Author
---