Sabine Feldmann

VP, publisher, Shape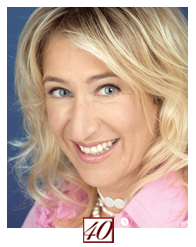 Sabine Feldmann, VP, publisher of Shape, led the closing of seven 26-year record-breaking issues last year, the title's most successful one yet. The magazine was up more than 12 percent in ad pages, solidifying its number one position in the women's health and fitness category and surpassing 1,500 ad pages for the first time ever. In the first quarter of this year, Shape is up nine percent in ad pages. This year's March special issue—the sexiest bodies in Hollywood—slightly beat last year's, which "blew March 2006 out of the water," Feldmann says, with ad pages up more than 30 percent from the year before and newsstand sales up 20 percent.
Special signature issues like this one are Feldmann's brainchild, giving advertisers a chance to buy into special themes that attract the most readers. June, for example, is a bikini and body issue; September is a fashion and beauty spectacular. In September, Shape will have three covers on each issue—"something no magazine in our category has done," Feldmann says—and is trying to leverage each as a gatefold opportunity. In March, the magazine had two covers, one of which was a gatefold sponsored by Olay.
Shape is teaming up with its Chinese edition for an Olympic-themed August special issue that will be distributed in hotels and spas in Beijing. The magazine has 14 international editions, the second largest behind in Feldman's native Germany. It's about to launch its 15th edition in the U.K., "and 16 and 17 are not far behind," she says.
"I want to take Shape from a global brand to a global superbrand," she says. "It's all about the brand for me. I think about this brand in my sleep."
Feldmann says surrounding herself with people that embrace the brand is key to her success, as has looking at the business from a more strategic viewpoint, she says. "My goal is to take things that work and make them even better."

VITAL STATS: Feldmann closed seven record-breaking issues last year and surpassed 1,500 ad pages for the first time ever.
Meet the Author
---