Rodale Partners with Glam Media

Publisher latest to align with women's network.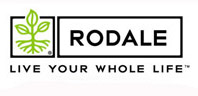 Rodale has become the latest major publisher to partner with online content network Glam Media. Women's Health and Prevention will contribute branded articles, slide shows, and video to Glam's new Health channel, which attracts 9.6 million unique visitors a month.
"We started conversations with them about 8 months ago," said Valerie Wasserman, vice president, strategic alliances at Rodale Interactive. "We talked to them about the types of content and programming experiences that they felt they would need in order to fill in some white space. The categories we will populate will be diet, fitness, nutrition and weight loss primarily."
RELATED VIDEO: Q+A with Glam's Samir Arora
The partnership model forms the basis of Glam's online strategy. It relies on vetted content publishers—bloggers and other, more "traditional" sources of content—to populate its women-oriented vertical channels in fashion, entertainment, family, and shopping, among others. Collectively, the channels attract 43 million monthly U.S. uniques, according to comScore, and 9.6 million for the Health channel alone.
For the publisher, the deal is one born of syndication, where the content is shared with sites that provide access to a like-minded and, hopefully, statistically significant demo. It's a strategy that has worked well for Rodale. In July, Jim Berra, SVP and GM of Rodale Interactive, told Circulation Management magazine that syndication tactics have contributed to more than 70 percent growth in monthly uniques.
In this case, Rodale gets in-line and related link-backs, brand attributions and a revenue share on ads served up on Prevention or Women's Health content pages.
Going forward, Wasserman will see if the traffic will drive page views, conversions or both. "We'll put direct marketing speak into the content in the in-line links and see what works," she said. "If they end up driving subscriptions and sales of related products we'll keep that going. If they're driving lots of page views back to us we'll optimize accordingly. With some partners we drive tons of traffic and a combination of magazine subscriptions and books, and other partners it's just traffic."
As for audience, Prevention and Women's Health target an18-49 year-old age bracket, broad enough to accommodate the demos that Glam provides on its health channel. "We talk to 18-49 year-olds. We know that's a broad demo but the interest in living a healthy lifestyle has a stake in that range," Wasserman said. "We recognized from some of the data that [Glam] gave us that there's a huge interest amongst the Glam audience for more specific information around active healthy living content."
Meet the Author
---