Rodale Hires President

Former Dow Jones exec, Scott Schulman, fills role left vacant since '09.
Rodale has hired former Dow Jones executive, Scott Schulman, as its president—a role left vacant since Steven Pleshette Murphy stepped down as president and CEO in 2009.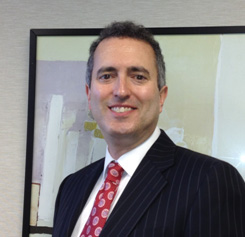 Maria Rodale, who assumed Murphy's CEO duties at the time of his departure, had stated her intention to hire both a president and COO in July.
Schulman [pictured] had been at Dow Jones for 13 years, most recently as president of corporate markets, before leaving in 2012 amidst a slew of executive changes at the company. Schulman was publisher of The Wall Street Journal Online early in his tenure with Dow Jones, returning the group to profitability by introducing new revenue streams and expanding its subscription model.
Todd Larsen, now EVP and group president of Time Inc.'s news and sports group, was also part of last year's executive shakeup at Dow Jones.
Maria Rodale is expected to retain an "active" role as CEO, though it will focus on "broader strategic initiatives" within the company, while Schulman will be responsible for strategy and revenue growth. The COO search has been postponed for the time being.
"When I took over as CEO four years ago, I had all aspects of the business reporting directly to me," Rodale says. "The main purpose of [Schulman's] role is to have all the brands reporting up to him. He's really going to be running the brands on a day-to-day basis."
"We're at a place where the company is healthy," she adds. "I'm not as concerned with the day-to-day operating of the brands. I'm more concerned about how we prepare for the future."
Rodale named several potential revenue-drivers the company could pursue moving forward—new content verticals, e-commerce and events were among them—but says they're just investigating them at this point. A paid content model like the one Schulman helped pioneer at The Wall Street Journal is also in play, she says.
Schulman joins Rodale as the company posted a 12-percent year-over-year increase in ad pages across brands in the first half of 2013.
Among its larger titles, Men's Health (up 24.8 percent), Women's Health (up 26.9 percent) and Runner's World (up 14.3 percent) each saw significant growth, per PIB. Its smaller magazines, including Runner's World (up 0.5 percent) and Bicycling (down 1.9 percent) were relatively flat however. Overall, the company says its projecting record ad revenues for 2013.
"Rodale has an inspiring mission, compelling content, an impressive customer base, and multiple distribution platforms," Schulman says in a statement. "I'm thrilled to partner with Maria and the entire Rodale family, as well as its immensely talented brand leaders, to build upon the company's legacy and its unprecedented success of the past year."
Schulman will officially begin on Oct. 28.
Meet the Author
---