Rodale Grow, Head Office Dominate 2013 Pearl Awards

Leverage Media co-founder Michael Winkleman honored for lifetime achievement.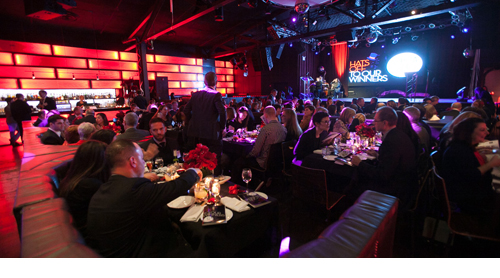 Rodale Grow led the pack winning 15 awards at the tenth annual 2013 Pearl Awards organized by the Custom Content Council, a custom publishing industry association. Pearl Awards, handed out Wednesday, are given to content creators in a slew of editorial, design, strategy and digital categories.
Rodale Grow's 15 wins topped the list, but it was Belgian communication agency Head Office that scored the most gold awards winning six. Overall, Head Office won 11 Pearls, trailing runner-up Pace's 14 wins and McMurry/TMG's 12 nods. Spafax and Bauer Media round out the top five biggest winners, tied at nine awards apiece.
See Also: Full List of 2013 Pearl Award Winners
This year's list of nominees was marked by the increase in submissions in the digital categories, most significantly for Best Overall Digital Strategy and Best Microsite.
Longtime Custom Content Council member and former chairman Michael Winkleman received the John Caldwell Lifetime Achievement Award for his work within the industry and contribution to the association. Winkleman, who created the Pearl Awards, co-founded Leverage Media in 2001 after transitioning away from a successful editorial career that included launching Content where he served as editorial director for three years.
The international nominee list included 587 entries from 13 countries representing brands like Coca-Cola, Ford, Walmart, Whole Foods Market and Geico. A group of more than 30 judges assembled in New York, Washington D.C. and San Francisco to make final decisions on winners.
Meet the Author
---