Rodale Announces Management Changes

Zinczenko adds Women's Health editorial director duties; Ostroff out as CMO.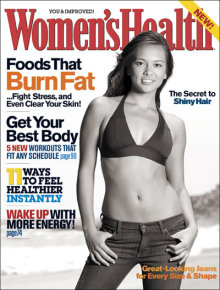 Several management-level staffing changes were announced Friday at Rodale. Men's Health editor-in-chief and Best Life editorial director David Zinczenko will have the added responsibility being editorial director of Women's Health.
Zinczenko's new role at Women's Health marks the "next step" in the magazine's evolution, including a multi-platform expansion, said Rodale president and CEO Steven Pleshette Murphy. According to first quarter Publishers Information Bureau figures, Women's Health advertising sales reached $15.5 million—a 133 percent spike in advertising sales over the same period last year. Ad pages increased more than 50 percent.
Other staffing changes included the promotions of Rodale Direct executive vice president Gregg Michaelson to executive vice president of customer marketing and Bicycling editor-in-chief Steve Madden to vice president and editorial director of Rodale International. Madden will be replaced as editor-in-chief by executive editor Lauren Mooney.
According to Mediaweek, Rodale president of interactive and chief marketing officer Bill Ostroff has left the company. Michaelson is said to be assuming Ostroff's interactive responsibilities. A Rodale spokesperson did not immediately return a request for comment.
Meet the Author
---