Roadstar Magazine to Shutter in January

Hard-hit by tough ad market, Newport Communications to rethink mag's strategy.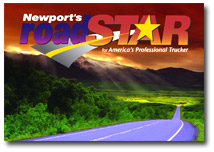 EXCLUSIVE
Newport Communications' Roadstar, an award-winning magazine that serves the trucking industry, will cease publication in January, FOLIO: has learned.
The heavy-trucking market, hard-hit since 9/11, has seen dwindling advertiser support and, according to a source with knowledge of the company's operations, Newport may relaunch the magazine in a different form, possibly digital.
Newport vice president and publisher Martin McClellan was traveling and did not immediately return requests seeking comment.
The 156,900-circulation Roadstar, distributed in truck stops throughout the country, was launched in 2000 after Newport, which had been custom-publishing an association magazine called National Trucker News, lost the account.
According to the source, no layoffs are expected, as staff members may be reassigned to other Newport titles, such as Heavy Duty Trucking.
Meet the Author
---