Ripp Promoted to Publisher of TIME

New position includes oversight of digital sales.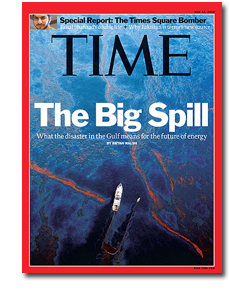 Time Inc. has promoted Brendan Ripp to publisher of Time magazine. The position will also be responsible for overseeing digital ad sales for Time.com and Life.com.
The publisher slot was previously an open one, and Ripp takes over from his VP of advertising sales position. Ripp will continue to report directly to president and group publisher Mark Ford.
The move formalizes oversight of integrated sales for the group. In a memo to employees today, Ford says, "Building on the success of the recent iPad app launch and the debut of TIME's Health Check-Up franchise, the formal integration of print and digital ad sales will help our combined sales force respond faster and better to the changing print, digital, mobile and event needs of our clients; and will help TIME maintain our strong leadership position in the category."
In the memo, Ford points out TIME's increasing share of market since Ripp took the VP of ad sales position last year—the magazine is down 3.2 percent in ad pages for the first quarter this year compared to same period 2009, per PIB. Pages in 2009 were down 17 percent for the year.
Ripp's promotion comes at at time when TIME's chief competitor, Newsweek, is being shopped around by its parent, the Washington Post Company.
Meet the Author
---