UPDATE: Florida Editor Fired Over Plagiarism

Ocala magazine's Heather Lee accused of stealing content over four years.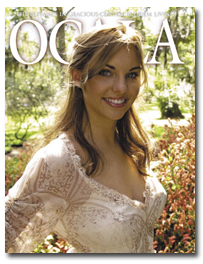 The editor of a regional magazine based in Florida has been fired after being accused of plagiarizing from magazines and newspapers including the Wall Street Journal, O: The Oprah magazine and Entertainment Weekly.
According to a report in the Ocala, Florida Star Banner, there are at least 20 examples of plagiarism in stories and columns written by Ocala magazine editor Heather Lee, spanning a period of four years. Those examples contain phrases, paragraphs and passages, in whole or in part, lifted from a variety of sources.
A 2008 column, for example, was copied "almost verbatim" from a 2003 story published on indiebride.com, according to the paper.
Following publication of the report, Ocala magazine publisher Linda Marks fired Lee.
Lee did not immediately return a request from FOLIO: seeking comment.
In an e-mail to the paper, Lee said the plagiarism was unintentional, and hinted that it was a result of the magazine being understaffed.
"Producing 17 issues a year is a huge responsibility, especially with a limited staff and little to no freelancers," she wrote. "Many times I'm working and researching dozens of stories months and months ahead of time collecting data, ideas, thoughts, quotes and the like from every resource possible. All of this goes into a running file that I keep on my desktop, referencing, revising and cutting as it gets closer to deadline. I do my best to keep detailed notes as to where the items come from and I believe that as I work through the files, getting closer to finished copy that I amend all the information to be in my own voice. So when I say that I never intentionally reproduced someone else's work as my own, I'm being truthful."
Lee said the magazine was in the process of implementing a software program to check for plagiarism in future articles as well as in its online archives.
On Monday, a message on the Ocala magazine homepage said the Web site was "temporarily down for maintenance."
Meet the Author
---