Dramatic Decline in Mag Closures This Year

Report: The number of new launches slows significantly, too.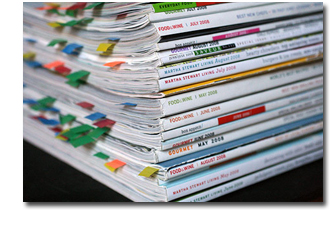 Last year, when so many magazine publishers were scratching and clawing, trying to keep their businesses afloat despite the slumping economy, 279 magazines closed during the first half. So far this year, the rate at which titles are fading into oblivion has slowed dramatically. According to the latest report from online magazine database MediaFinder, only 87 titles have shut down through the first six months of the year.
"More magazines would have ceased publication but fortunately were acquired and continued publication," Trish Hargood, president of MediaFinder publisher Oxbridge Communications, says in a release. "Smaller companies took advantage of the opportunity to buy magazines from Reed Business Information and Nielsen Business Media, who were struggling to divest themselves of many b-to-b titles."
Meanwhile, the number of launches also slowed through the first half, with 90 titles coming to market, the report says. That's compared to 187 magazines that launched during the same period last year.
A total of 16 print magazines converted to online-only formats over the first half, versus 43 during the same period last year, the report says.
Meet the Author
---