Regional Acquires, Shutters Competing Magazine

Washington CEO acquired by Washington Business publisher.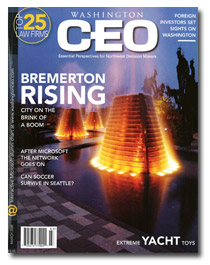 Regional  publisher Tiger Oak Publications has acquired Washington CEO magazine from Sabey Corp., a Tukwila, Washington-based real estate developer. Terms of the deal were not disclosed.
As part of the deal, Tiger Oak will shutter Washington CEO and fold its assets into Seattle Business  magazine. Tiger Oak also publishers Seattle, Northwest Meetings and Events and Urban Pages magazines.
"Acquiring Washington CEO was a good strategic move for Tiger Oak," says Kim Mac Leod, president of Regional Media Advisors. "The title was a former competitor but smaller and a potential acquire by another publishing company. Folding it into the buyer's stronger magazine—Seattle Business—leverages the former subscribers of Washington CEO along with potentially some good staff, and strengthens Tiger Oak's foothold in the Seattle and surrounding markets.  
"We've seen several of these types of sales to market competitors and it strengthens the regional publishing sector as a whole," Mac Leod added.
Washington CEO was published monthly and had a circulation of 32,500. The December issue will be its last.
Meet the Author
---